Fun fact: My nickname is "Party Planner Barbie"! I know, I know….so cliché! 😂 What a lot of people don't know is, I have been planning parties for YEARS! I enjoy bringing people together and having a great time, and this year's Burloween Bash did not disappoint!
When Nate played in the NFL, I would throw an adults-only costume party every year. The players and their significant others would all show up in the funniest and most creative costumes, and the tradition has continued. Now, don't get me wrong, I also do this for the kids, but I think us adults need it more than they do at times. Looking back, we have made some beautiful memories over the years and here are a few photos for a blast from the past:
Throwback Burloween Bash
Burleson Kiddies – 2015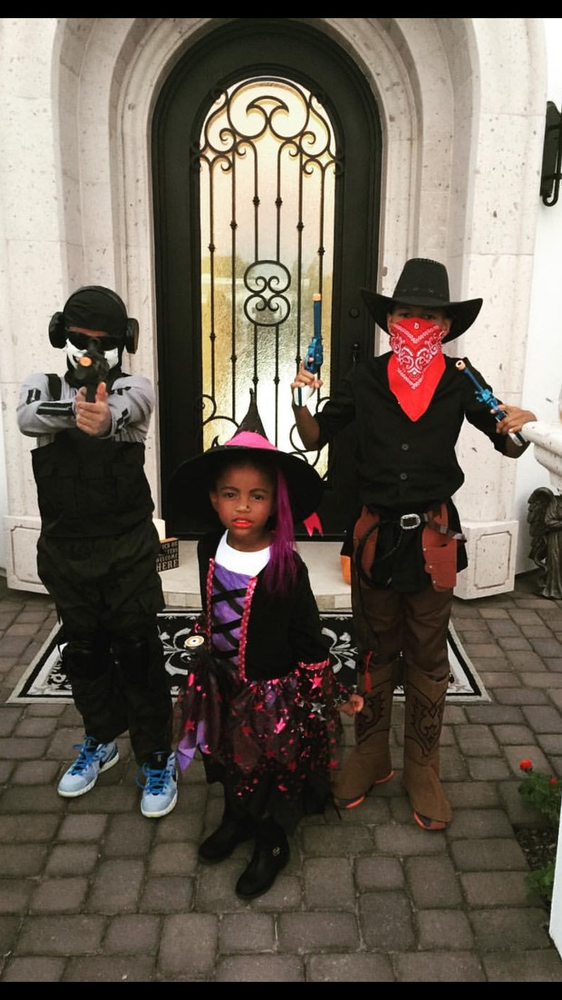 This year the Burloween Bash guest list included family, friends and some of Nate's CBS colleagues. Well actually, what my husband did not mention was that his definition of "some colleagues from work" was well over 90 PEOPLE (which more than tripled our guest list overnight)! I immediately went into Olivia Pope mode, planning to make sure everything went as smoothly. It was definitely overtime, but so worth it! We had such a great time!
Shout out to Ridgewood Party Rentals for helping with tents, tables & chairs, and the stage setup. Their service was phenomenal and Dennis didn't blink an eye when I had to change the tent size last minute!
Now let's talk costumes!!!! Can I just say that everybody brought it!? Check out some of these amazing costumes:
Maleficent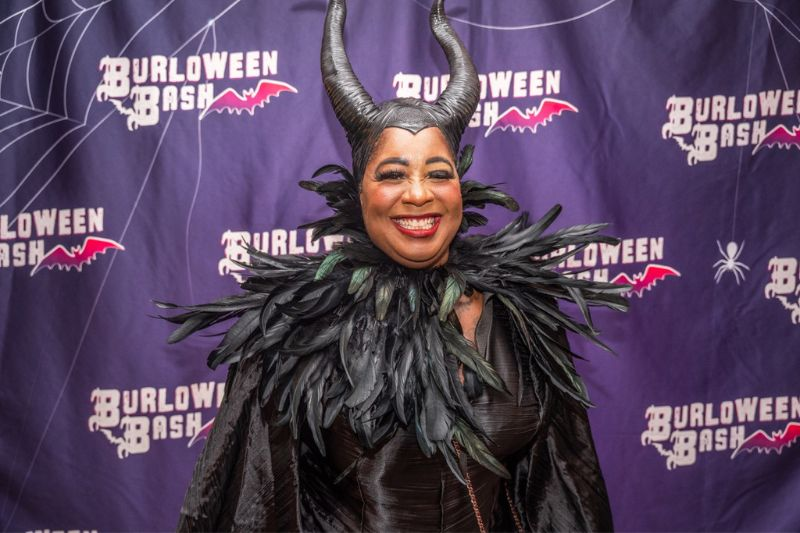 Ursula the Sea Witch
Ice-T & Coco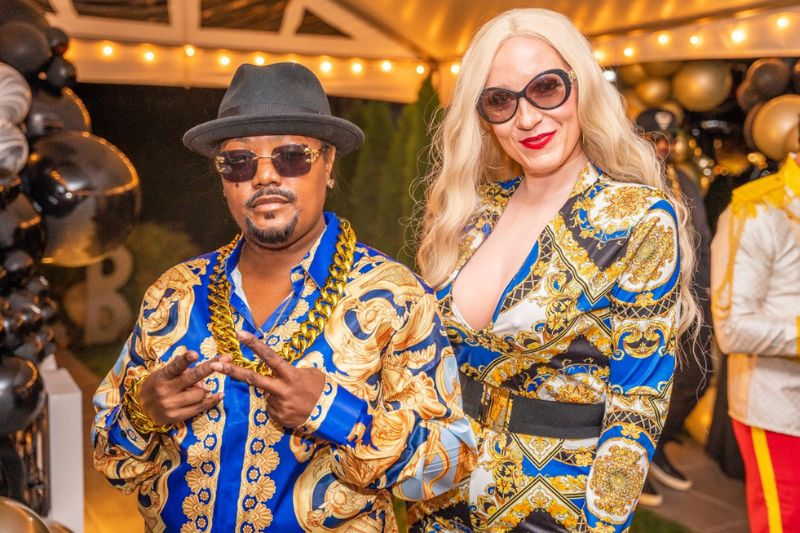 Barbie & Ken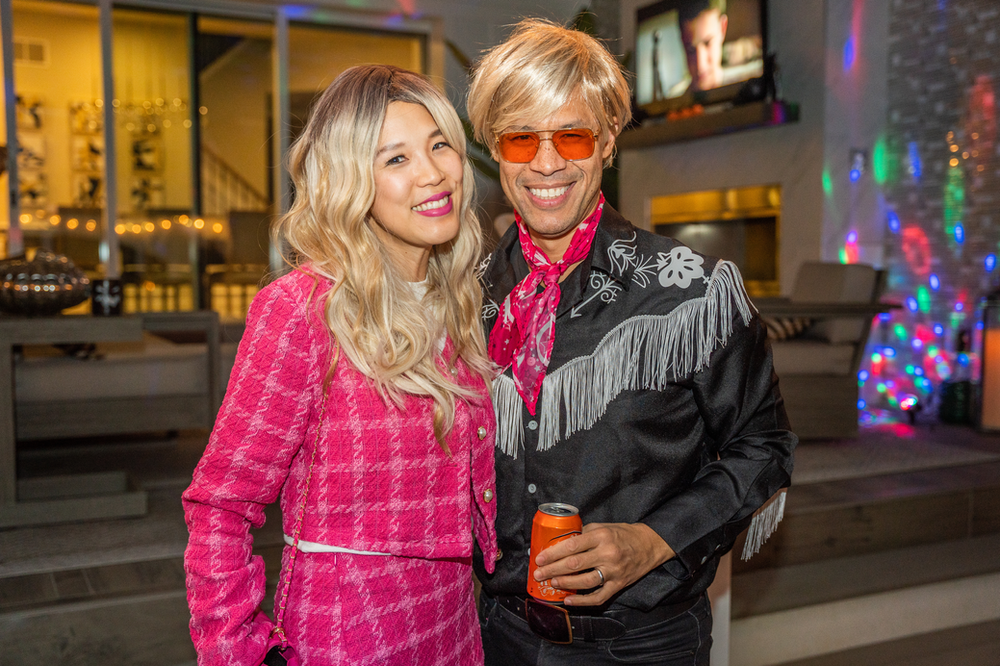 More Barbie & Ken
(cuz you can never have 'Kenough')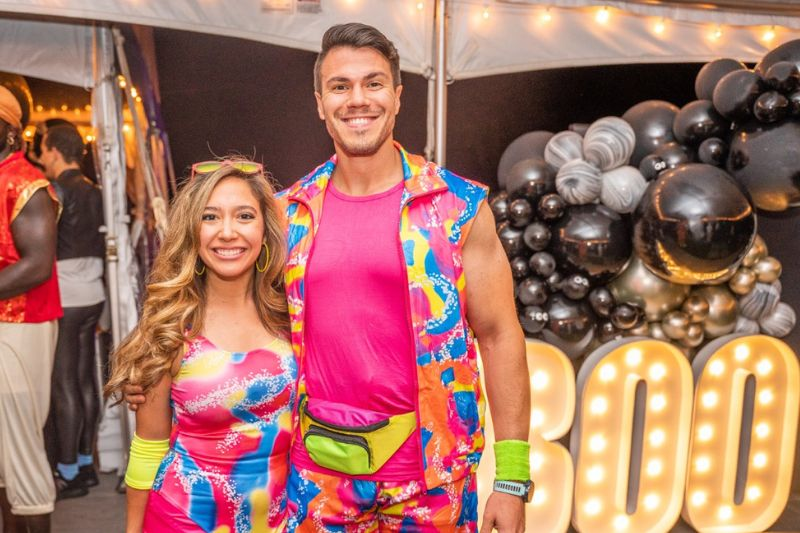 George & Weezy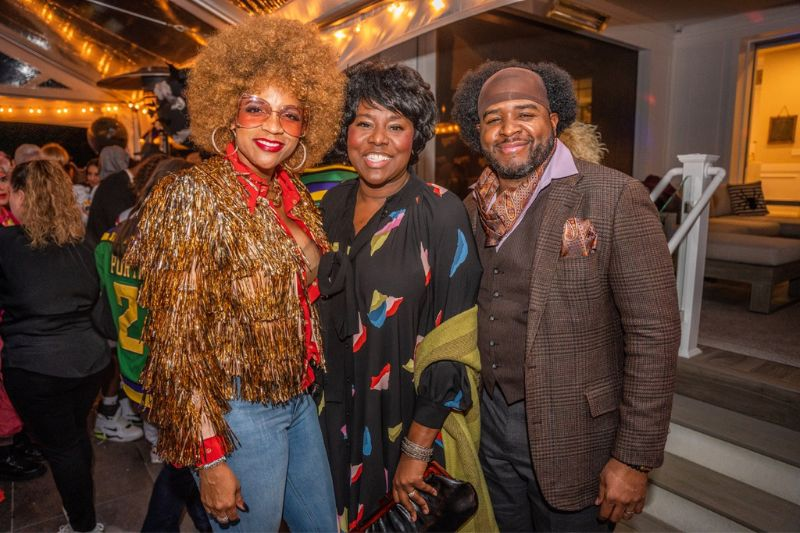 There is nothing like being a kid again and coming together in unity to have a great time. Halloween gets a bad rap in some circles, but I believe ultimately this holiday is whatever YOU make it. While we have a lot of fun with the kiddies Trick-or-Treating, each year all of the adults look forward to being a kid again at the epic Burloween Bash!!
The Burloween Bash would not have been possible without some fantastic local businesses. We throw a lot of parties and these folks are all on speed dial.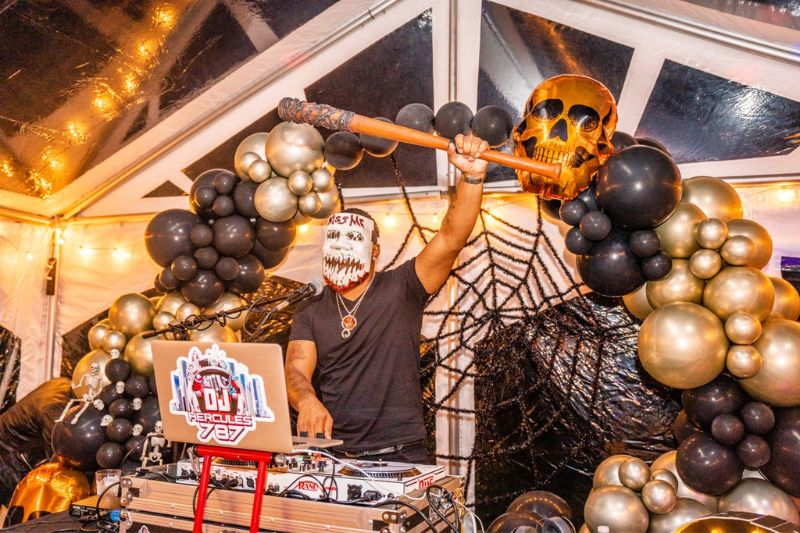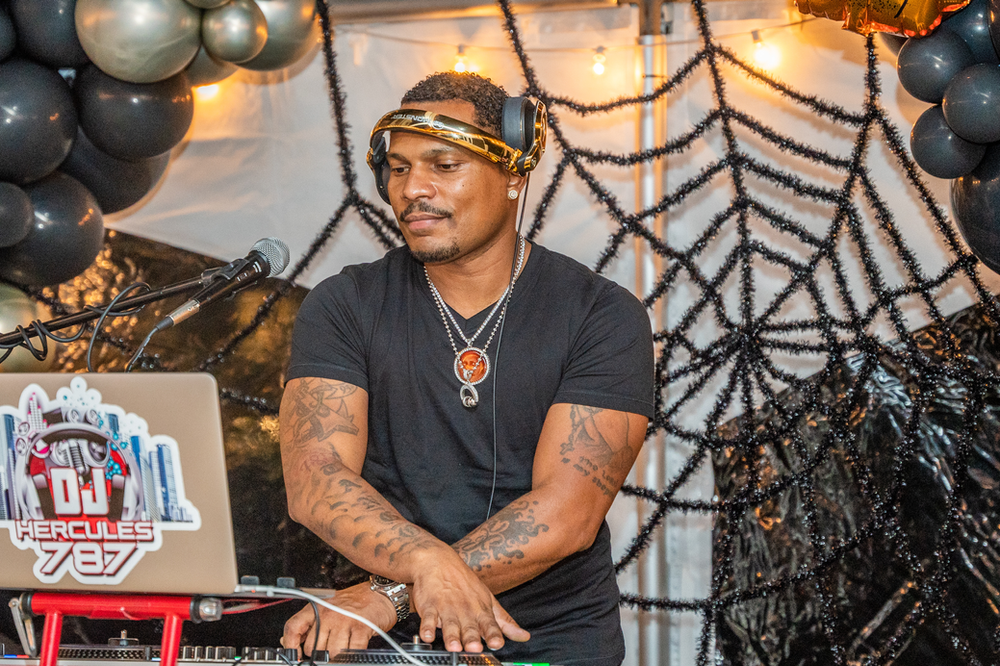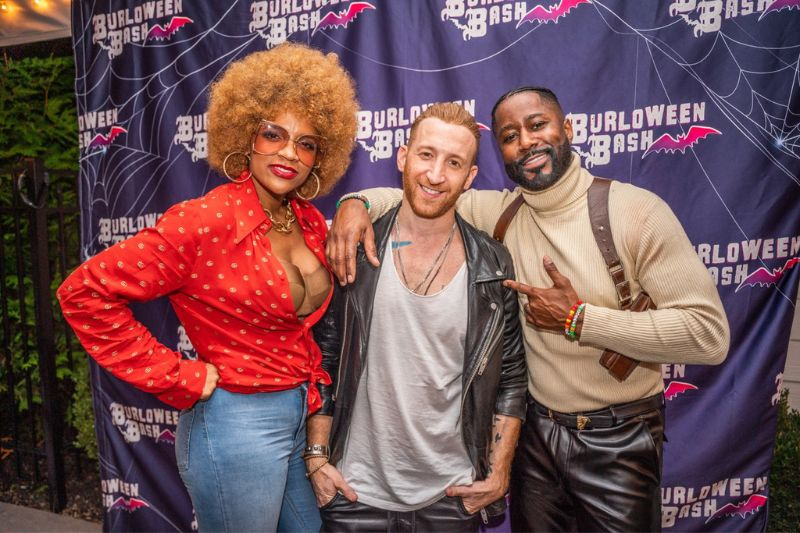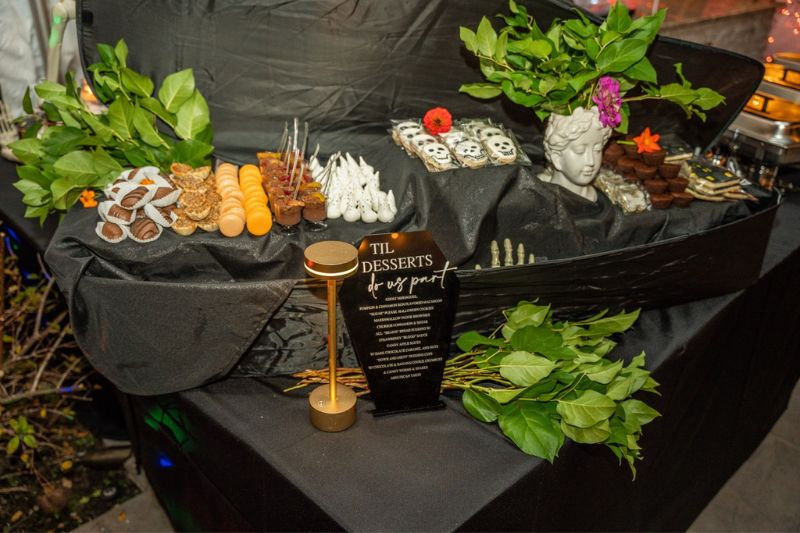 Chef Angie's Catering – the food was phenomenal and presentation was spot on. All of the servers and support staff were on point, too! Thank you team!
Jed the bartender and his crew were fantastic and went the extra mile to make an impression.
We ate, we drank, we had a blast, and the whole party wouldn't have been possible without the work of these key players. As you plan your holiday get together's, keep them in mind if you are in the NYC/New Jersey area.
I have realized that the passion that I have for bringing people together, creating fun and planning parties is one of my super powers! I am grateful for that and I take it seriously all the way up to when the first guest arrives and then it's time to PARTAAYY!!
5 Party Planning Tips For an Unforgettable Time
Plan Ahead, but Be Flexible

Start planning well in advance to ensure you have enough time to organize everything. Create a detailed to-do list and timeline for tasks leading up to the party. Be adaptable and prepared for unexpected changes or challenges.

Decor is Important

Decor sets the mood and theme of your party. Choose a cohesive and appealing decor style. Pay attention to details like centerpieces, lighting, and table settings. Consider using DIY decorations to add a personal touch and save on costs.

Do What You Can in Advance, but Ask for Help Too

Anything you can get done before the day of the party will make your day so much better. Day of, don't be afraid to delegate specific tasks to friends or family members to lessen your workload. It is fun to work together cooking, decorating, and setting up!

Food and Drinks Matter

Offer a variety of food and drink options to cater to different tastes and dietary restrictions. Plan for both appetizers and main dishes to keep guests satisfied. Provide non-alcoholic options for guests who don't consume alcohol.

Make Guests Feel Welcomed and Loved

Greet guests with a warm welcome and create a friendly, inviting atmosphere. Encourage conversation by setting up comfortable seating areas. Consider party favors or small tokens of appreciation to thank guests for attending.
Remember that the most important aspect of any party is creating a positive and enjoyable experience for your guests. Balancing planning with flexibility, and incorporating thoughtful touches will help you host a memorable event. Most importantly, relax and have fun because no one else knows the chaos that happens in between!
With love,
AB